The Mosaic Active Learning Initiative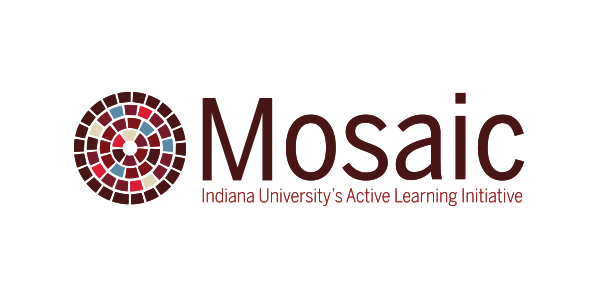 The Mosaic Initiative supports active and collaborative learning through instructional support, research, collaborations, and classroom design.
Approaches to active learning can look different based on discipline, instructional goals, and class size. Mosaic classrooms support this diversity through a variety of learning spaces that meet varying instructional needs—much like the unique tiles that comprise a mosaic.
Each Mosaic classroom is different, but all Mosaic classrooms support:
Collaboration with student screens or whiteboards for collaboration and presentation
Group work with flexible or fixed furniture for easy reconfiguration of student groups
Movement with space for students and instructors to interact in a variety of ways.